Planning to move to a different nation is one thing but applying for immigration is another story. There are many things that applicants have to deal with during the immigrant visa process, which can be really overwhelming. As a leading immigration services provider, Sarman Canada Immigration helps aspirants achieve their abroad goals by removing obstacles and providing seamless and end-to-end guidance.
Many people are not sure why they should go for our services. In this blog, we will tell them what makes us the best immigration services provider in Canada.
First, let us tell you who we are!
Canada Immigration Services Consultancy: Introduction
Sarman Canada Immigration is a transparent immigration consultancy that delivers professional, regular, and efficient visa services to its clients. With a clear goal of providing the right guidance and processing immigrant and non-immigrant applications proficiently, we have a team of consultants who are highly experienced and qualified to understand the minutest details and tackle the most complicated issue of your immigration case.
The record of having more than 364 trusted clients and 200 immigration success stories over the past few years makes Sarman Canada Immigration one of the best immigration services providers.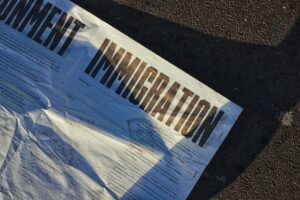 Canada Immigration Consultancy: Types of Services
As we said earlier, clients are the focus of our services and strategies. Their concerns are our foremost priority. The reason why Sarman Canada Immigration provides different types of services to cater to the different requirements of applicants.
Here are the services offered by the best immigration service provider in Canada:
PNP (Provincial Nominee Program)
Study permit
Work permit
Permanent residence
LMIA
Business Immigration
Family sponsorships
Canadian citizenship
Speak with regulated  immigration consultant in Canada to help your move
Canada Immigration Services Consultancy: Why Choose Us? 
Sarman Canada Immigration works closely with its clients and delivers the best solutions for their immigration goals. But this isn't the only reason that makes us the best Canadian immigration services provider.
The following reasons will also tell you what set us apart from others in the market:
Transparency: Sarman Canada Immigration believes that the currency of leadership is complete transparency. We provide our clients with all the pertinent details that they totally deserve to know. We keep them accurately informed about their position, our immigration process, and application status.
Credibility: If an immigration consultant is taking up visa cases appertaining to Canada, it is supposed to be regulated and registered with ICCRC. As the best immigration services provider, we are duly accredited by RCIC (Regulated Canadian Immigration Consultant). Meaning, you can hire us to evaluate your visa application and let us submit it on your behalf without a hitch.
Extensive knowledge and experience: One of the biggest reasons to choose Sarman Canada Immigration for your immigrant visa process. Our team of experienced consultants stays updated with the latest immigration laws and handles every case hastily and effectively using their extensive knowledge.
Learn more about Canadian immigration services 
High-success rate: Another major reason that makes us the best immigration services provider in Canada. As an honest firm, we hone in on each migrant case thoroughly and carefully to optimize the chances of success. No wonder why we have high success as well as referral rates from our satisfied clients.
Above are the reasons that make us the best immigration services provider in Canada. We hope that now you will be able to make an informed decision about whether or not to take assistance from our firm.
Got any queries to ask? Send us an email at info@sarmancanadaimmigration.ca. Our immigration experts will answer them for you and facilitate you to make more informed decisions!