Over the last 10 years, Canada has emerged as a popular study-abroad destination. Many international students who aspire to acquire their education abroad apply for a Canadian study permit. Yet there are some tutees who don't why they should choose this country for higher education. 
Some don't even have an idea about the requirements for applying for a Canadian study permit and whose assistance they should take to proceed with the same. We have decided to help such students. 
In this blog, Sarman Canada Immigration will tell you everything important about applying for a Canadian study permit in 2023. 
Let's first discuss the benefits of choosing Canada as your study-abroad destination!   
Why Study in Canada? 
Canada is home to the world's leading education institutes that offer internationally renowned education at modest tuition fees with degrees that are recognized worldwide. They have proven their excellence in an array of fields including engineering, medicine, aerospace, telecommunications, and other areas of education. 
However, this isn't the only reason why hundreds of thousands of international students prefer Canada for higher education. Here are more factors that will tell you why applying for a Canadian study permit makes sense: 
Renowned life quality:

According to

US News and World Report

, the

Great White North

stands ranks in the third position when it comes to the high quality of life. International students get the same rights and freedoms as the people of this country.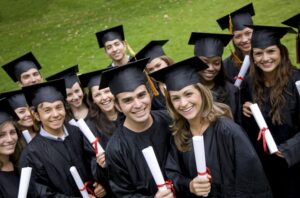 Affordable:

Studying in Canada is a perfect alternative for those looking forward to completing their desired degree at an affordable price. The tuition fee here, as we said earlier, is comparatively lower than universities in the US, UK, and Australia. In fact, the cost of living can be affordable and manageable if one is wise enough with his/her expenses.

Cultural diversity:

One of the biggest reasons to apply for a study permit in Canada. The country is an open, secure, and culturally diverse society. Students will find incredibly warm and welcoming people here who spring from different cultures and lifestyles.  
Learn about the best study visa consultancy in Calgary 
What Documents are Required to Apply For Canadian Study Permit? 
It is really important for international students to learn about the required documents before applying for a Canadian study permit. By learning about them, they can avert abstrusenesses and serious mistakes that might result in application rejection. 
The following documents are required for Canada study visa application submission: 
Valid passport

Educational transcripts

SOP (Statement of Purpose)

Certificates of extracurricular accomplishments

An endorsement letter from your Canadian institution 

Proof of fee payment

Proof of monetary funds

Study permit and visa
Why Choose Sarman Canada Immigration for Study Permit Application?
Different students have different reasons for reaching an immigration consultancy. While some don't fancy doing the mandatory research and filing, others get confused with a boatload of information out there. They feel clueless about how they should proceed with their study visa permit application process. 
As a licensed immigration consultant in Calgary, Sarman Canada Immigration can assist you with all study visa concerns and requirements. Duly accredited by RCIC, our team of highly experienced consultants will do its best to understand even the most trivial details and help you tackle the most complicated issues of your study visa case.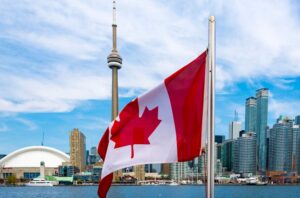 Above is everything you need to know about applying for a Canadian study permit in 2023. Sarman Immigration Canada believes that your dreams are also ours. Using its process-driven methodology and in-depth understanding, we will help you get a study permit with no problems involved. 
Send us an email at info@sarmancanadaimmigration.ca to discuss your study visa case and have your queries answered by our experts! 
Also read: 
A comprehensive guide on getting LMIA
Everything about best Canada immigration services provider