When it comes to choosing and applying for a work permit and building a career overseas, Canada immediately comes to mind. Every year, more than 150,000 temporary workers apply for a work permit not just to fill the gap left by labor shortages but also to leverage the benefits and perks of working in this country. 
Yet a lot of people don't know why they should try to obtain a Canadian work permit. Some don't even have an idea about the visa requirements and who they should see for a successful application process. 
In this blog, Sarman Canada Immigration – a leading immigration consultant in Canada –  will tell you everything about applying for a Canadian work permit in 2023. 
Let's discuss the reasons to apply for a work permit in Canada first! 
Why Apply for a Work Permit in Canada? 
Immigrating for work purposes is nothing but a daunting thing to do simply because of the complex visa application process in some countries. But that's not an issue with Canada. Applying for a work permit is a more straightforward process in the subcontinent of North America. 
And that's not it! Here are more reasons to apply for and hold a work permit in Canada: 
Great working opportunities:

Whether you are from engineering, business accounting & finance, computer science & IT, healthcare, or education background, there are endless job opportunities available for everyone in the country.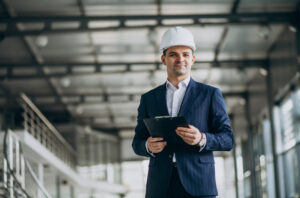 Security:

When it comes to security, Canada is considered one of the safest destinations in the world. Thanks to its focus on peacemaking diplomacy, crime rates and violence here are low. Also, the police are easy to contact and quick to respond. 

Universal healthcare services:

One of the biggest reasons why many professionals apply for a work permit in Canada. The country offers affordable and universal healthcare services. Anyone can get treated at hospitals at little to no cost. 

High standard of living:

Another major reason to apply for a work permit in Canada. It is among the top 10 economies in the world and is praised for its affordability, political stability, personal freedom, environmental safety, and high standard of living. 
Learn more about the best work permit service provider in Canada 
What Documents are Required to Apply for Work Permit in Canada?
The following documents are needed to apply for a Canada work permit visa: 
An authorized passport with a validity of more than 6 months from the planned date of arrival in Canada

Educational qualification certificates

Two recent passport-sized pictures

Professional qualifications evidence including work experience

Proof of having sufficient financial resources to meet all expenses during stay in Canada

Medical tests done by registered hospitals

Application fee
Why Take Sarman Canada Immigration's Assistance for Work Permit Visa Application?
As a regulated immigration consultancy in Calgary, we understand that moving to a foreign country on a work basis is one of the major decisions of your life. That's why we work closely with our clients and deliver the best solution for their work permit goals. But this isn't the only reason that makes us the best work permit immigration service provider in Canada. 
Here are more aspects that will tell you what set us apart from others in the industry: 
We are ethical, open, and honest with every client and provide them with all the work permit details they deserve to know. 
We always give 100% personalized attention and detail to their cases and boost their chances of success. 

We are duly accredited by RCIC (Regulated Canadian Immigration Consultant). 

We are highly experienced and qualified for communicating with the relevant immigration department, embassy, and visa officers in Canada on your behalf.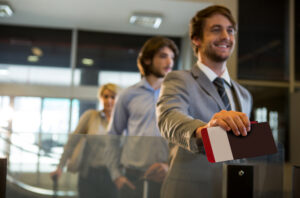 Above are reasons why you should take Sarman Canada Immigration's assistance in applying for a work permit visa.  As a leading immigration service provider, we believe your dreams are also ours. Our team will pull out all the stops to get you the work permit with no nuisances involved.  
Got any queries to ask? Send them to info@sarmancanadaimmigration.ca and have them answered by our work permit experts. 
Also, learn about our other services:
Apply for Canada study visa
Apply for business visa in Canada
Apply for Canadian citizenship